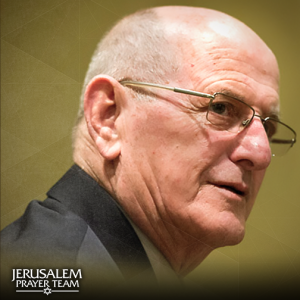 Friends of Zion is honored to have Yossi Peled, a hero of Zionism, as the Chairman of our Board of Trustees.
Born in Belgium in 1941, Josef Mendelvich was one of the millions of Jews who were in the wrong place at the wrong time when the Nazis were intent on implementing Hitler's Final Solution. Yossi survived the war in the care of a Christian family. Following the war he made Aliyah to the new nation of Israel with his mother. His father had perished at Auschwitz. But, not only did he come to Israel, he became as much of Israel as anyone could hope to be, helping to share the country into what it is today.
Yossi spent 30 years in the IDF, including being a company commander in the Six-Day War, a battalion commander during the War of Attrition, a brigade commander in the Yom Kippur War and, later, a division commander in the Sinai. He rose to the position of Aluf – the second highest rank in the IDF, akin to Major General – of the Northern Command, a position subsequently held by current IDF chief, Benny Gantz.
While it is tempting to speak of life after retirement from the military, Yossi has never really retired. He has just continued to keep on working for the success of the nation of Israel and the Zionist cause. Following stints as CEO of Tadiran Telecom and the Second Israel Broadcasting Authority, Yossi decided to enter politics as a member of the Likud party, becoming Minister without Portfolio from 2009 through March 2013. Most recently, he has been Chairman of the Eilat-Ashkelon pipeline. He has spent much of his professional and personal time providing assistance to Holocaust survivors living in Israel.
Yossi Peled is a fine representative of the Jewish people and the State of Israel. We are proud to have him represent the Friends of Zion.